Please click the link below to download the latest version of BotExploit:
Click Here To Download
* Disable your antivirus program and download it again if your antivirus program wrong identified our bot as virus.
If you cannot download it through the above link, you can try this backup link.
If you're using Chrome and unable to download our bot,
1. Please click "Details", then click "Visit this site at the bottom of the warning page (see the picture below).
2. Please press Ctrl+J to go to Tools > Downloads, then click "Recover malicious file" and "Hurt me plenty". Then it'll download without problems.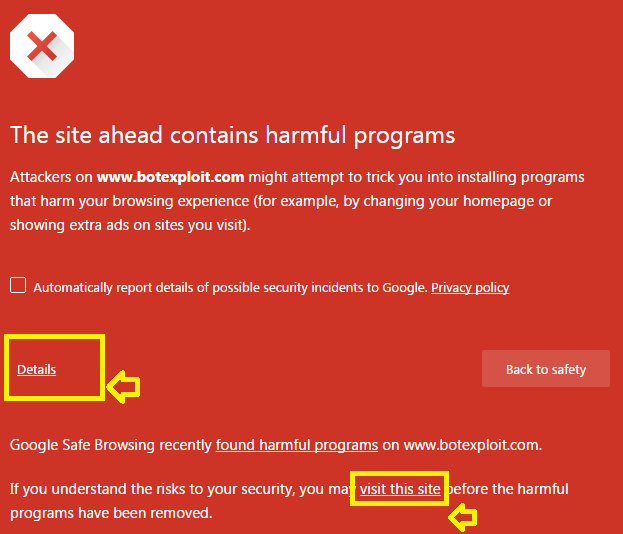 For Firefox, please click "ignore this warning"
You'll need an account in order to log into our bot. If you don't have one yet, you can register here and try for 12 hours for free!