2.4.1 Barbarian Leapquake - GR90+
05-13-2016, 04:31 AM
(This post was last modified: 05-13-2016 04:51 AM by Titanium.)
Titanium
Administrator


Posts: 1,677
Joined: Jun 2013
Reputation: 22
2.4.1 Barbarian Leapquake - GR90+
Reference build(look for gears settings):
http://www.diablofans.com/builds/79119-s...-gr90-solo
Please set your skills to the following: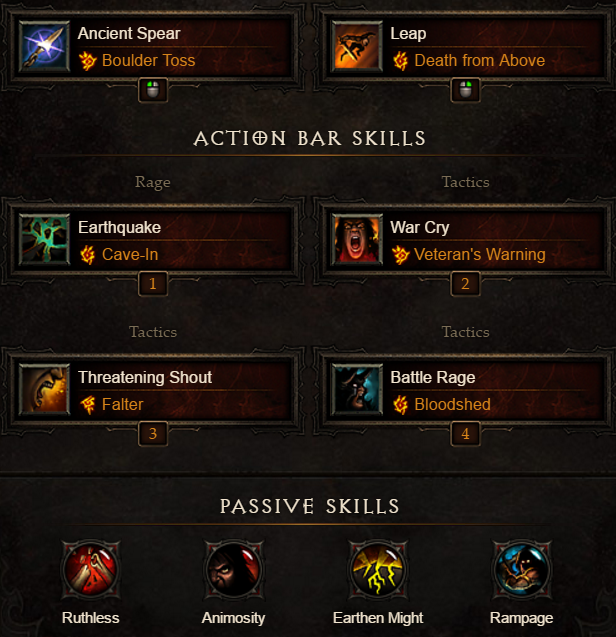 Settings in bot: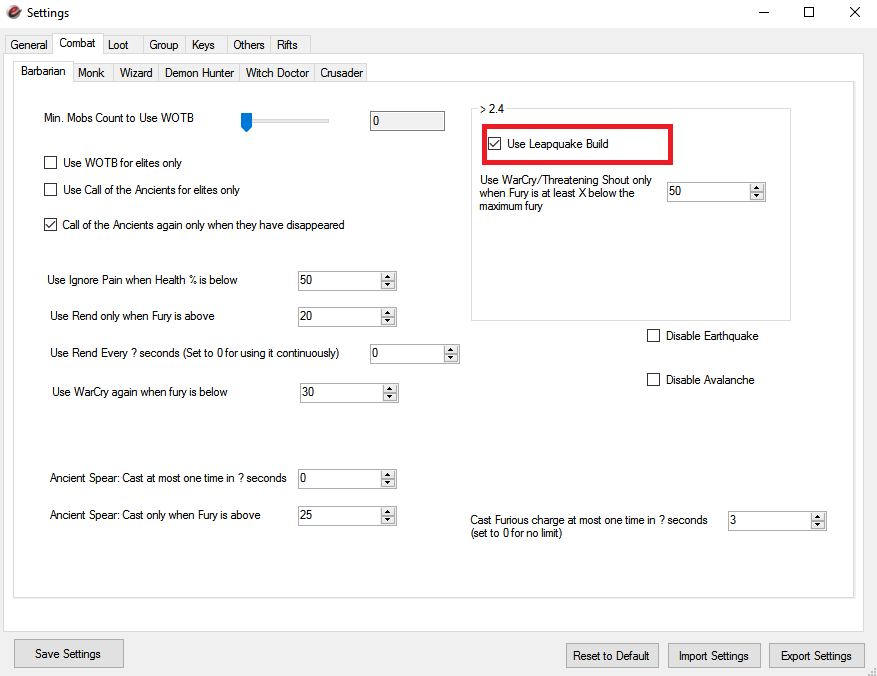 Then you can start botting. You should be able to bot the highest grifts!
Here is a video of the botting scene:
05-13-2016, 05:10 AM
Titanium
Administrator


Posts: 1,677
Joined: Jun 2013
Reputation: 22
RE: 2.4.1 Barbarian Leapquake - GR90+
This build is well tested with videos.

User(s) browsing this thread: 1 Guest(s)